Edmonton, Alberta, Canada/April 13, 2023- Pacylex Pharmaceuticals today announced that a Myristoylation Inhibition Sensitivity Signature of 91 genes (MISS-91) to identify patients who might benefit most from NMT inhibition therapy will be presented at the American Association for Cancer Research (AACR) Annual Meeting from April 14-19, 2023, in Orlando, Florida. New data demonstrating that PCLX-001, a proprietary, potent, N-myristoyltransferase (NMT) inhibitor reduces angiogenesis, cell migration/invasion, and thus potentially cancer metastasis, will also be presented.
"The promise of the gene signature research is personalized medicine," said Luc Berthiaume, CSO of Pacylex. "Complementing this discovery, evidence continues to mount defining multiple ways that inhibiting myristoylation can affect cancers."
The poster details are below: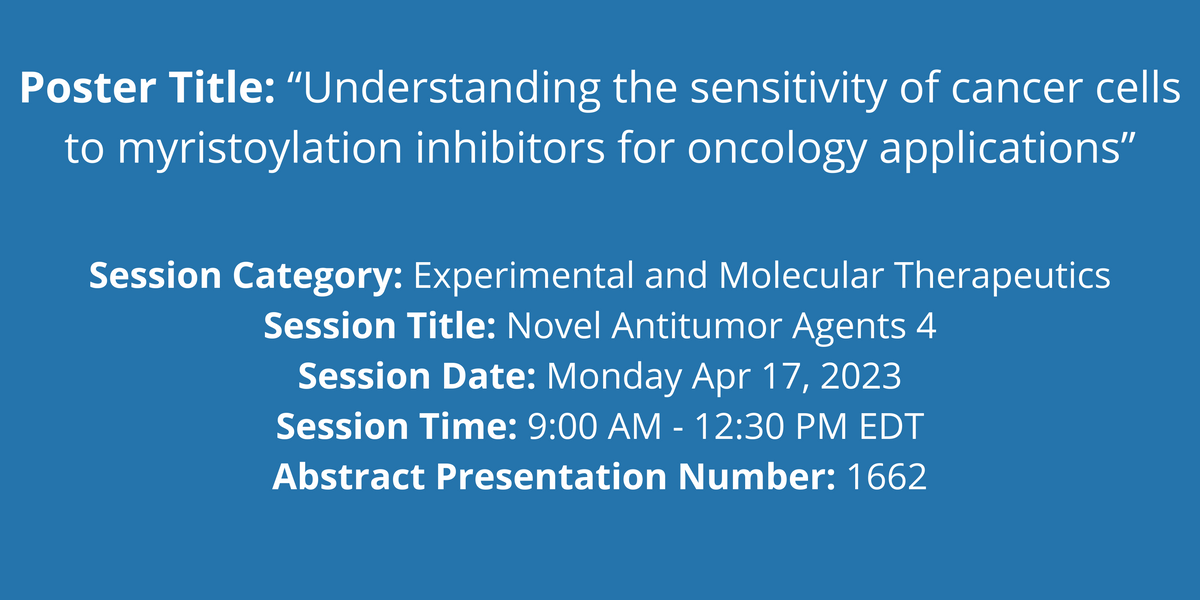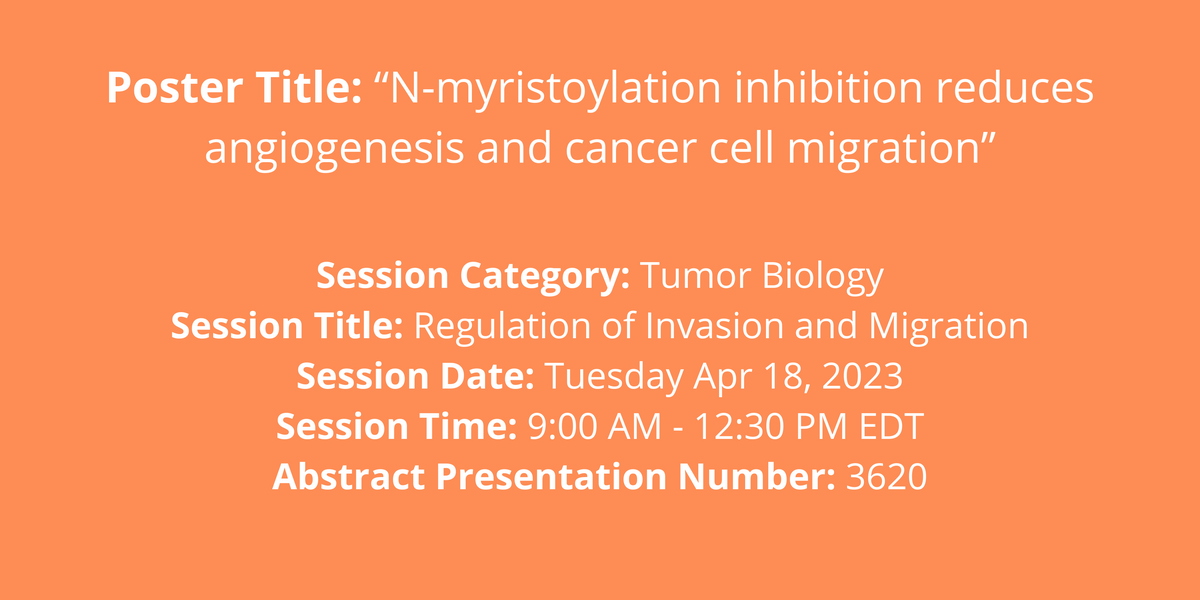 In addition to presentation in the Poster Sessions at the AACR Annual Meeting 2023 in Orlando, Florida, the abstracts will be published in the online Proceedings of the AACR.
---
About PCLX-001

PCLX-001 is a first-in-class, oral, small molecule NMT inhibitor being developed to treat patients with leukemia and lymphoma. PCLX-001 selectively kills cancer cells
in vitro
and has been shown to regress hematologic malignancies and inhibit the growth of lung and breast cancer tumors in animal models. PCLX-001 appears to be particularly effective against Acute Myeloid Leukemia (AML) stem cells in animal disease models. PCLX-001 is currently being studied in patients with Non-Hodgkin's Lymphoma (NHL) and solid tumor malignancies. More than 20 patients with cancer have received PCLX-001 with no dose limiting toxicities.

About Pacylex Pharmaceuticals

Pacylex is a clinical-stage pharmaceutical company headquartered in Edmonton, Alberta, Canada, targeting hematologic and solid cancers with a first-in-class, oral, once daily therapeutic, PCLX-001. Pacylex has a US Subsidiary in the San Francisco Bay area. PCLX-001 is the lead drug in a new class of NMT inhibitors, enabling Pacylex to exploit NMTs as new clinical targets for cancer treatment. Pacylex is conducting a multi-center Phase 1 multiple ascending dose study in Canada in patients with Non Hodgkin Lymphoma and solid tumors, and a Phase 2a dose expansion in patients with NHL is planned to start in Q2 2023 (
ClinicalTrials.gov Identifier: NCT04836195
). A Phase 1/2a clinical study in patients with Acute Myeloid Leukemia is also planned to start in Q2 2023. The US Department of Defense is supporting the initial clinical investigation of PCLX-001 in patients with AML. The FDA has granted PCLX-001 both Orphan Drug Designation and Fast Track Designation for AML. Pacylex received support from an Alberta Innovates AICE grant in 2020, and the research leading to this breakthrough was supported in part by the Alberta Cancer Foundation and the Cure Cancer Foundation. For additional information, please visit
www.pacylex.com
.
For more information:
Pacylex Pharmaceuticals Contact: Michael J. Weickert
CEO, Pacylex Pharmaceuticals, Inc.
P: 650-218-1840
#cancer, #lymphoma, #leukemia, #albertacancer, #Pacylex, #PCLX001, #UAlberta; #UAlberta_FoMD; #Worldslongestgame, #AACR23, #MDACC, #NHL